The light is at the end
of the tunnel. I can see it. It is dressed in brights with touches of white. It is soft, flirty and confident. The light is indeed at the end of the tunnel. I can feel it's rays. They are warm, gentle and charming. At the end of the tunnel is Spring. Season which represents new beginnings and hope.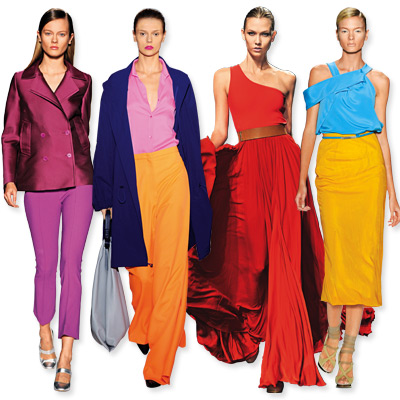 Tune in to FWAC
this month for the latest Spring trends in beauty and fashion. Your questions will be answered in
Style File
and your sartorial appetite satisfied in
Street thread
. I am excited to debut these new segments this month.
Make time to visit us daily
.
Yes daily! You can now expect to find
something new
right here Monday through Friday. And for even more beauty and fashion healing 7 days a week, join me on
Facebook
and
Twitter
.
A daily dose of FWAC is just what the doctor prescribed.